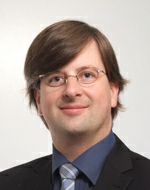 Startseite

Berufliches

Referenzen

Privat

Hinweise
Referenzen
Dr. Henning Gibbons
Georg-August Universität Göttingen, Abteilung für Medizinische Psychologie und Medizinische Soziologie,
Waldweg 37, 37073 Göttingen.

Dr. Michael Herrmann
University of Edinburgh, School of informatics,
10 Crichton Street, Edinburgh, EH8 9AB, Scotland, UK.

Dr. Jonathan Toby Mordkoff
University of Iowa, Department of Psychology, Attention & Motor-Perceptual Systems,
E11 Seashore Hall, IA 52242 Iowa City, USA.

Prof. Dr. Jutta Stahl
Universität Köln, Department Psychologie, Differentielle Psychologie und Psychologische Diagnostik,
Höninger Weg 115, 50969 Köln.

zurück zum Seitenanfang